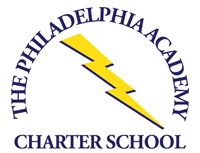 The Pacs Pledge
As a PACS student,
I pledge to participate in daily activities with a positive attitude.
Accept responsibility for my actions.
Continue to do my best and follow the Code of Conduct.
Start and end each day with a smile.

The Rising Sun Chair was crafted by John Folwell (circa 1779) and is curated in the collection of Independence Hall in Philadelphia, PA. The chair has a number of iconographic carvings. Cornucopias flank the sun, often used to symbolize abundance and fertility, in a nod to rebirth, or possibly recognizing the state's agricultural abundance, wheat rises up the back splat to the crest rail. George Washington used this chair for nearly three months of the Federal Convention's continuous sessions. James Madison reported Benjamin Franklin saying I have often looked at that behind the president without being able to tell whether it was rising or setting. But now I know that it is a rising sun.
Philadelphia Academy Charter School was founded in 1999 and serves a Kindergarten through 8th grade student body. Our population of students encompasses all levels of learners, and PACS is continually evolving to address the needs of each of our students through data driven instruction and on-going communication between students, parents, teachers, and administration. Our teachers are committed to challenging students daily to work toward their highest level of potential.
In addition, PACS strives to stay on top of the rapidly expanding world of technology. Students are engaged in learning via interactive whiteboards, two computer labs as well as laptop carts and iPad carts for each community. Our expectation is for all students to challenge themselves to reach higher levels, and academic rigor is our foundation for learning.


Pennsylvania Alternative Assessment – PASA
The Pennsylvania Alternate System of Assessment (PASA) is a statewide alternate assessment designed for students with the most significant cognitive disabilities. Specifically, it is intended for those who are unable to participate meaningfully in the Pennsylvania System of School Assessment (PSSA) even with accommodations. By administering the PASA to students with severe disabilities, schools achieve compliance with federal laws and the Pennsylvania School Code that require that all students participate in the statewide accountability system.
The PASA is an individually administered test given each spring to students by their teacher or another certified Test Administrator who knows the student well. Test administration can be adapted so that even students with the most severe disabilities can participate in the assessment and receive a score. The test, administered to students in the equivalent of grades 3 through 8 and 11, consists of 25 test items aligned with reading standards; 25 test items aligned with math standards; and, for students in grades 4, 8, and 11, approximately 25 test items aligned with science standards. Each test item represents an authentic, relevant, and age-appropriate skill related to reading, mathematics, or science. There are three levels of difficulty within each grade for all three content areas. Level A contains the least complex reading-, math-, or science-related skills. Level B consists of intermediate skills, and Level C consists of the most complex skills. Like the PSSA, the PASA is designed to take a snapshot of student's typical performance on a small sample of academic skills derived from the PA Academic Standards.
Student performance is video recorded and submitted for scoring to the contractor at the University of Pittsburgh. Teams of scorers (comprised of practicing teachers, administrative school personnel, and college/university faculty) are trained to use a scoring rubric to evaluate student performance. Once scoring has been completed, aggregated results are submitted to the state for inclusion with scores from the PSSA. In addition, PASA reports are generated at the state, home district, service provider, and student levels.
PASA 2018-19 Testing Window
ELA/Science/Math Test Window: February 25 – April 12, 2019