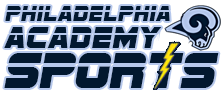 Upcoming Games


Philadelphia Academy CS Grade School
There will be JV & Varsity Basketball Tryouts this week.  JV tryouts are 
Wednesday 12/6th
 and 
Friday December 8th from 3:00 to 4:30
. Varsity Tryouts is 
Thursday 12/7th
.  Any student who would like to tryout must have a PIAA physical filled out by a doctor and parent. All PIAA forms must be handed in to Mrs. KayMay Werner.  If you need a copy of the PIAA forms, you can go to:  
Click Here
for Form
Your physical must be dated after June 1, 2017
.  So if you went to the doctor for a physical in April, you will have to get a new physical.  If you went during the summer, your physical is good but a doctor will need to fill out the form.  If you got a physical for soccer or flag football then you are good to tryout for all PACS sports this school year.    Please be sure that the doctor signs and stamps the form with their information.   Make sure that all parent forms and signatures are completed before handing your physical to Ms Kay. Click to Download Basketball Form
If you have any questions, please asK Ms Kay.
PACS grade school offers a variety of athletic opportunities for our 5th to 8th grade student body through the South Eastern Pennsylvania Charter School Athletic League. Our student athletes will learn how hard work, cooperation, team play, and sportsmanship builds character and values that will benefit a life time. For the PIAA Physical Form, Please Click Here. For SEPCAL Rules, Please Click Here For the schools' addresses we visit please check on that particular sport. Hope to see you at our next game. Thank you.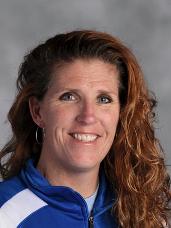 Ms. Werner has been the Director of PACS Athletics since 2002. She is the Physical Education & Health Teacher, Athletic Director, and currently the President of SEPCAL. She runs the Board of Directors as an executive board member of the South Eastern Pennsylvania Charter Athletic League. She is the founder of SEPCAL, where her major function is the responsibility for managing the athletic league in accordance with the established mission and vision of SEPCAL and Board policy, keeping the needs of member schools the highest in performance of all other duties. She has administrative authority over all programs, finances and employees. As the founder, she established all SEPCAL rules, regulations and protocols which are on a continuing bases. She has worked with SEPCAL Lawyers and fellow Athletic Directors on the Mission of the league and takes great pride in it.

Our PACS Coaches are responsible for the following:

Coaches are responsible for communication on all of SEPCAL rules, regulations, and expectations of parents, guardians, spectators and student-athletes. Coaches are responsible for maintaining communication with PACS Administration, Athletic Director, Parents, Teachers, and Students daily.