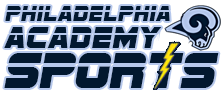 Upcoming Games


PACS GS Co-Ed Flag Football
PACS Flag Football is an exciting, fast- paced, and highly competitive game. It is 7 on 7 football, played in the S.E.P.C.A.L league. Coached by Matt Klingner and Joe Egan, the team learns many game skills and concepts that apply to tackle football, including standard and goal line defense (man and zone), special teams, receiving and route running, quarterback skills and fundamentals, teamwork, and uniting towards achieving a common goal. Any boy or girl in 6th, 7th, or 8th grade may try out for PACS Flag Football.
Head Coach – Mr. Matthew Klingner
I have been teaching and coaching at PACS since 2006. I have coached, in some capacity, every sport PACS has to offer, and have led some very successful teams over the years. I try to stress dedication and commitment, fundamental skill development, team concepts, and I always place an importance on having fun. Currently, I am the head coach for Flag Football and Softball at PACS Elementary. I am passionate about youth athletics, and really enjoy helping the athletes develop skills while creating fun ways to learn the game. I enjoy helping PACS students become the best players, and the best people, they can be.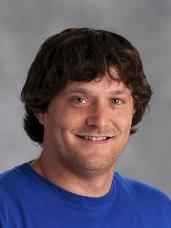 Assistant Coach – Mr. Joe Egan
I began coaching at PACS in the 2009-2010 school year. As a coach, I stress the fundamentals of the sport and respect for the game. It is my hope that at the end of the season my players have increased their knowledge of the game and gained the skills to succeed at the next level. Prior to coaching at PACS, I was a coach for the Philadelphia Phillies Summer Camp, an instructor at the Bishop Shanahan High School Baseball Camp for five years, and served an Assistant Baseball Coach at State College Area High School from 2006-2008.