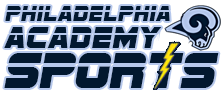 Upcoming Games


At first, an instructional program was created at both the grade school and high school, and three years ago, the golf team competed in its first District 12 public league matches. The team had a successful first campaign finishing second place overall and sending our junior captain to the District Championship. The next year bought Philadelphia Academy another second place season finish but, its first public league title as the team narrowly defeated Central High School in the public league playoffs earning a team birth to the district championship. This past season, Philadelphia Academy successfully defended its title not only by running away with the regular season posting a first place record of 13-1, but also by winning the public league playoffs in convincing fashion and earning a second consecutive team birth to the District Championships. The season begins in late August and home matches are played at John F Byrne Golf Course.
Head Coach – Mr. John Petrie
My coaching Philosophy is simple: winning isn't everything but neither is simply participating – Trophies should be awarded to Champions. Certainly varsity sports should develop individual ability and teams should compete at their highest levels, but both should grow and develop under the guidelines of positive attitude, fair sportsmanship, honest effort and hard work. I have been a part of PACS for 11 years and enjoy being involved with the students outside of the classroom. I began the school's golf program in 2008 as an instructional club and we competed in our first season in 2010. The coed team won the Public League in 2012, 2013 and 2014, and finished in 2 nd place in 2015 and 2016.