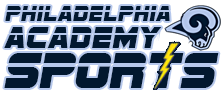 Upcoming Games


Philadelphia Academy Ladies Soccer was established in 2005 with a modest inaugural season of 5 games. Within two years we were in the PIAA District XII B division in which we went undefeated. Since 2008 our Lady Chargers have worked hard to stay in the upper ranks of the A division all while having the smallest high school in the division. They have one A classification championship in which they lost in the first round of the State playoffs. The team prides themselves in excellence both on and off the field. The ladies learn not only the game of soccer but also the strength that you have as a team as well as what hard work can provide.
Head Coach – Mr. Robert Mottershead
Mott, as he is affectionately called helped to develop the ladies soccer program in 2005. In addition to coaching the Varsity girls program at PACHS he also is the assistant coach for the FC Danubia Eagles team. Growing up in the Fox Chase area of Philadelphia and then moving to Cheltenham for junior and senior high Mott has always been involved in soccer whether playing for organized teams or through intramurals. While attending Kutztown he was a 4 member of the D1 Rugby program for the Golden Bears.