Meet Our CEO, Mrs. Anna Marie Siegmann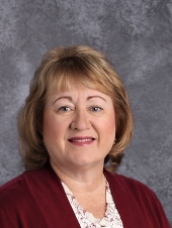 Anna Marie Siegmann began her career at PACS elementary as a founding faculty member in 1999. Over the next several years she advanced from classroom teacher to administrator, taking on increasing roles of responsibility and leadership. Mrs. Siegmann played an active role in the expansion of Philadelphia Academy from elementary school to a K-12 school district that now includes a 9th through 12th grade High School with 450 students. In 2015, she was named Chief Executive Officer of Philadelphia Academy Schools.
"I am committed to promoting a challenging yet supportive environment that prepares all students to succeed," said Mrs. Siegmann. "Committed faculty, engaged parents, and sophisticated technology, coupled with the latest curriculum, make PACS stand out as one of Philadelphia's premier charter school districts."
Mrs. Siegmann holds a Bachelor of Science in Business Administration from LaSalle University and a Master's in Education and Principal Certification from Holy Family University.