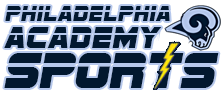 Upcoming Games


The Charger team philosophy revolves around the motto that the team comes first. Soccer is a constant game of works in motion by all members of the team. All team members must be on board with this mentality. This The coaching staff attempts to instill qualities of commitment, dedication, hard work, accountability, and responsibility to not only just make the team better players but more importantly, better people.
Head Coach – Mr. Larry Teal
Teal came to the Chargers after a 5 year career as the last head coach at Cardinal Dougherty High School (his high school alma mater, where he was a 2-time All-Catholic player) from the Philadelphia Catholic League. Teal played collegiately at Cabrini College, where he played as a 4 year starter, 2-time All-Conference player. Teal currently plays for Vereinigung Erzgebirge (VE) Soccer Club. He also serves the school as the sophomore World History II teacher. He obtained his Master's in Education from Neumann University in 2009.
Recently, Teal coached the Chargers to an all time school best record of 11-1-2 in the Philadelphia Public League "A" division during the 2013-2014 campaign in just his second season. The team finished the season in second place overall and won the Philadelphia Public Leage single "A" classification title. The team finished their playoff run in the league playoff semi-final with a 3-1 defeat to eventual league champion, Central High School.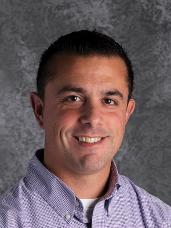 Head Coach – Mr. Jack Smith
My name is Jack Smith and I am the coach of the Lady Chargers' basketball team. I have been the head coach for 6 years. I started coaching the men's team and moved over to the ladies' team after 4 years. I have seen and been part of al side of this sport from playing to being a referee and finally coaching. We have been a member of the PIAA District XII for 8 years and play a highly competitive schedule against Public, Charter and Catholic League teams.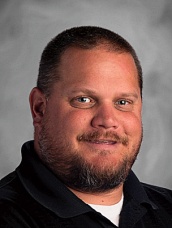 The 2016 was a roller coaster ride with a lot of highs and some occasional lows. Overall, the boys side had a successful season: 7-6-1 Overall Season Record, 5-4-1 League Record, 2-1 in League Playoffs. Quarter-final playoff run, "AA" Public League Title, District 12 Championship Finalist. State Playoff Appearance. Congratulations to our seniors who played their last game in a Charger kit. Gavin Boyd, Dawson Broomhead, Pat Scanlon, Imran Ahmadazi, Eren Ibisi, & Brian Wertz. They will be missed! The returning team looks forward to the 2017 campaign next season!
Philadelphia Public League All Conference:
Dawson Broomhead: 1st Team
Gavin Boyd: 1st Team
Ryan Bivenour: 2nd Team
Pat Scanlon: 2nd Team