Due to overwhelming school-wide demand, the 12/16/16 Homecoming doubleheader basketball games of Lady Chargers vs School of the Future (3:15p) and Chargers vs Parkway Northwest (5:15p) has been sold out. A few select seating areas are being held in reserve for parents of the athletes.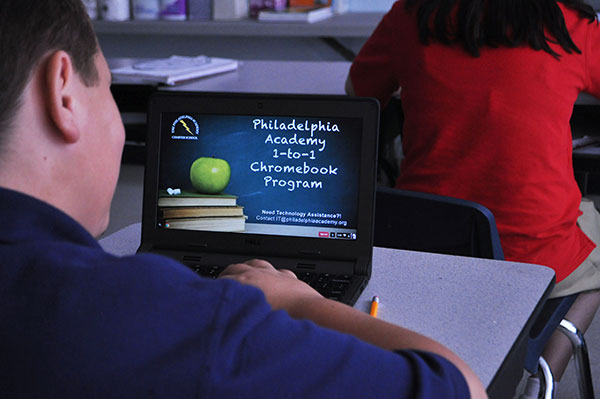 Philadelphia Academy Charter School is proud to offer our 6th – 8th grade students Google Chromebook devices for use at school and at home. The 1:1 Chromebook Program, which provides mobile computing and wireless technology to middle school students, has been designed to enhance the delivery and individualization of instruction.
For more information on our Chromebook Program and Policies, please click here.