Report Card Conferences Reschedule
Due to the possibility of inclement weather for Thursday, February 9, 2017, the high school report card conferences have been rescheduled for Wednesday, February 15, 2017 from 4:00pm to 6:00pm. Any conferences that have already been booked on the teachers' websites will be honored for Wednesday.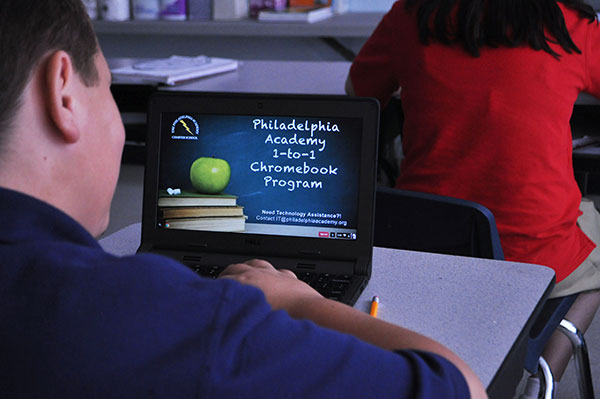 Philadelphia Academy Charter School is proud to offer our 6th – 8th grade students Google Chromebook devices for use at school and at home. The 1:1 Chromebook Program, which provides mobile computing and wireless technology to middle school students, has been designed to enhance the delivery and individualization of instruction.
For more information on our Chromebook Program and Policies, please click here.