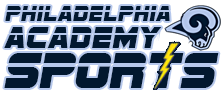 Upcoming Games


The PACS middle school baseball team is open to 7th and 8th grade boys. The team plays in SEPCAL and follows PIAA High School baseball rules. The team was formed in 2009 and since then the team has enjoyed much success including three consecutive league titles and two undefeated seasons. The primary goal of the program is to foster responsible student-athletes and for each player to a build solid foundation of baseball fundamentals that they can utilize at the next level. Coaches focus on the development of proper hitting, pitching, fielding, and base running techniques as well as an introduction to the strategy involved in high school baseball.
Head Coach – Mr. Joe Egan
I began coaching at PACS in the 2009-2010 school year. As a coach, I stress the fundamentals of the sport and respect for the game. It is my hope that at the end of the season my players have increased their knowledge of the game and gained the skills to succeed at the next level. Prior to coaching at PACS, I was a coach for the Philadelphia Phillies Summer Camp, an instructor at the Bishop Shanahan High School Baseball Camp for five years, and served an Assistant Baseball Coach at State College Area High School from 2006-2008.